Life Enrichment Awards Program (LEAP)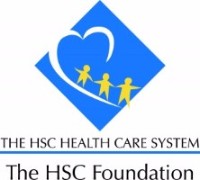 Life Enrichment Awards Program (LEAP) is intended to enrich the lives of youth and young adults with disabilities and chronic illnesses who are actively engaged in a transition process to adulthood.  LEAP provides goods and services directly linked to transition planning and implementation.  These are usually not available from public service and government agencies, and not covered by Medicaid or private insurance.  Funds may be used for a variety of purposes.
Career Related Courses
Therapeutic Equipment
Special Transportation
College Tuition
Business Attire
Career Exploration
Computer & Equipment
Other Transition Needs
Funds may not be used for "life necessity" good and services (food, clothing, medicine, direct medical services and housing). Eligible applicants with a disability must be between 14-26 years old and may not have received a LEAP grant within the past three years. 
For more information, contact Maria Dudish, Assistant Director of Family & Community Services, x1233.
---
LEAP is supported by a grant from The HSC Foundation. Click on the HSC logo to learn more.