STAND Together - Virtual Meet & Greet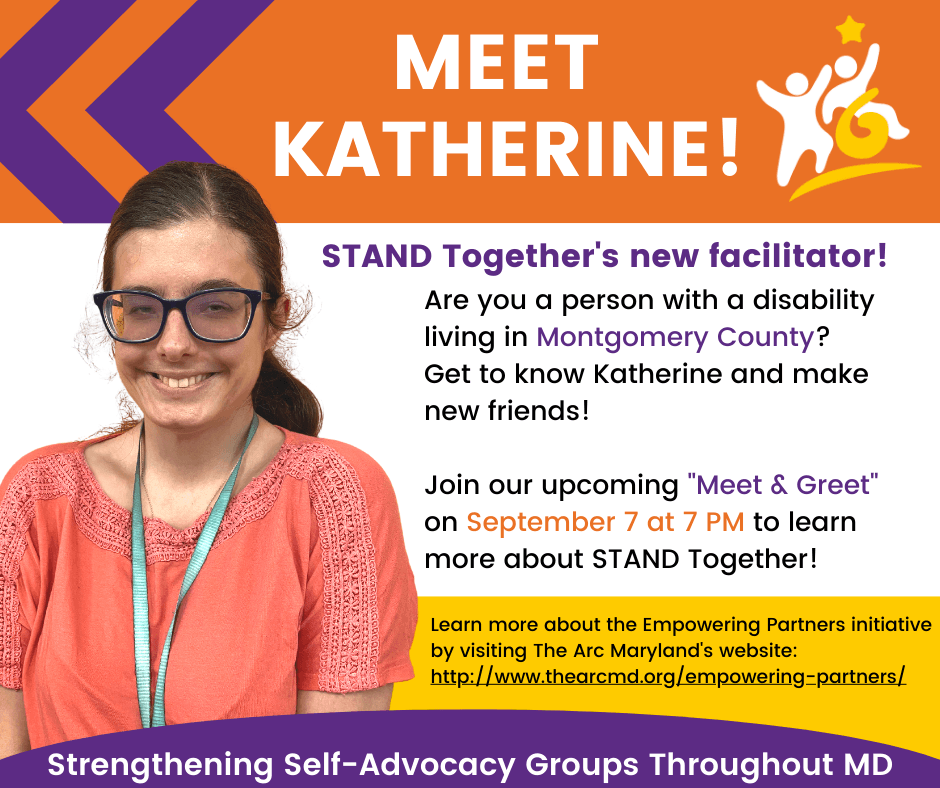 Meet Katherine, STAND Together's new facilitator!
Are you a person with a disability living in Montgomery County? Get to know Katherine and make new friends!
Join our virtual "Meet & Greet" to learn more about STAND Together. Online registration is required and closes on September 6 at 5 pm.