Clyde Agnew, Jr.'s 40th Anniversary Celebration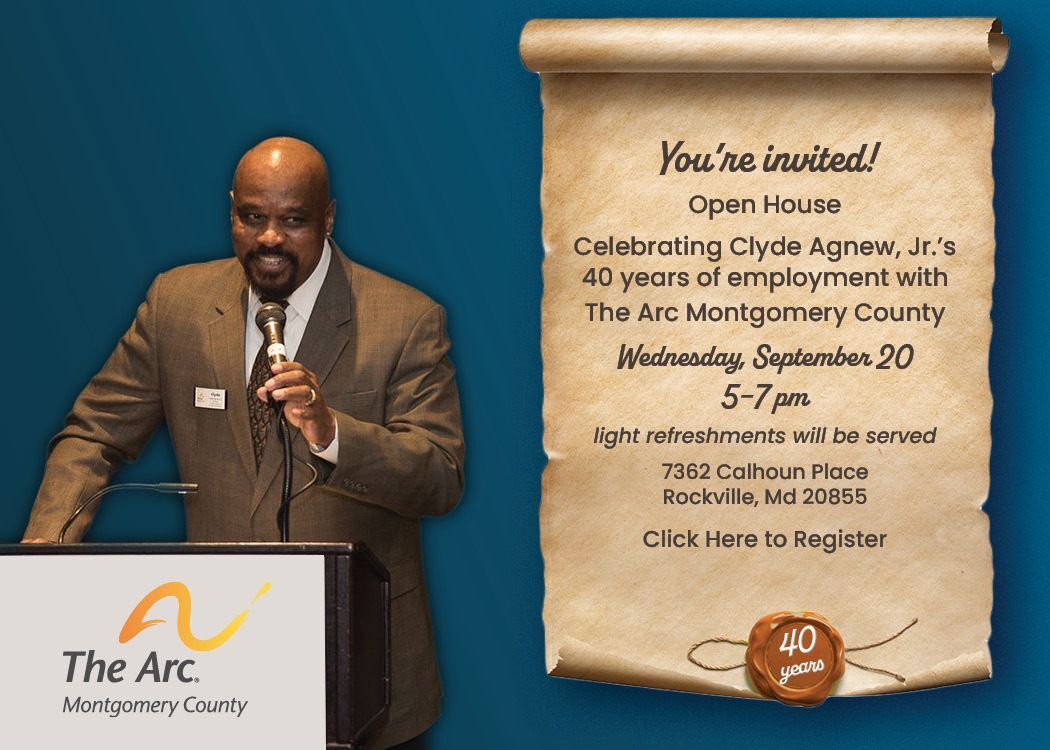 Join colleagues and friends to celebrate the illustrious 40-year career of Clyde Agnew, Jr.!
The open-house gathering will be held at The Arc Montgomery County's headquarters, 7362 Calhoun Place, Rockville, MD 20855. Stop in any time between 5 and 7 pm to give Clyde your well wishes and a pat on the back.
Click the link below to let us know if you are stopping through!