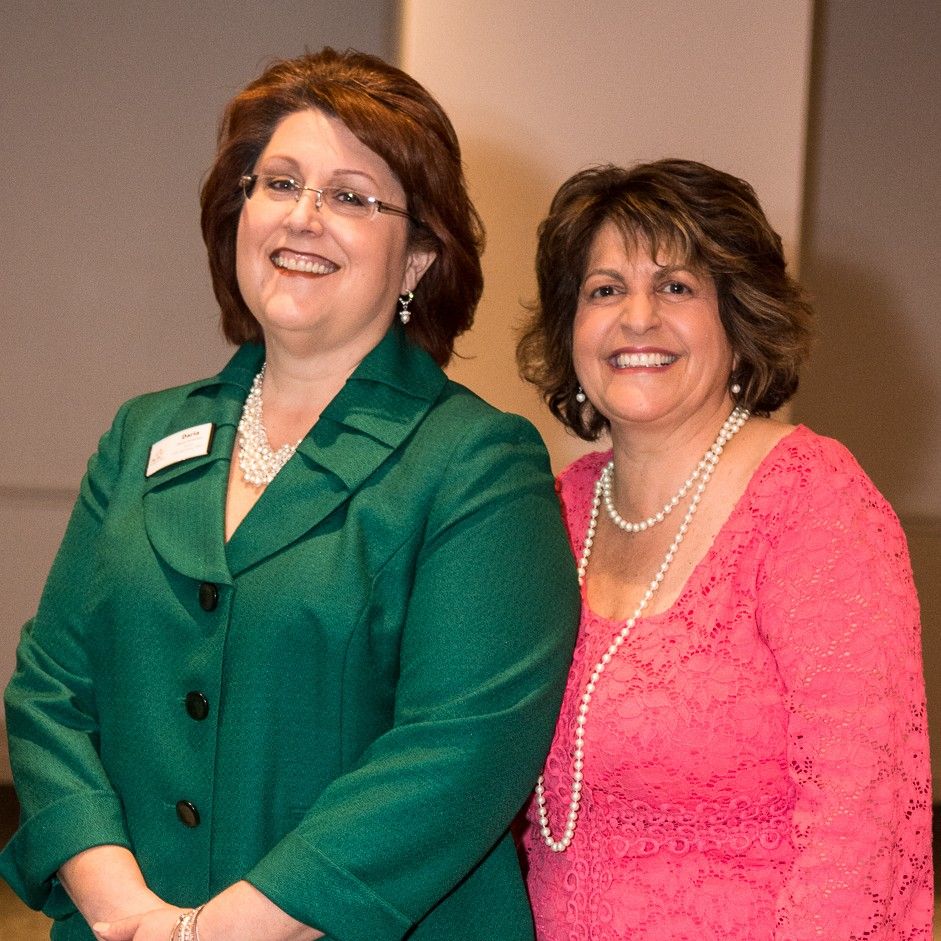 The Arc Montgomery County Board of Directors Appoints Executive Leadership
After Competitive Search Process, CEO and COO Named to Lead Nonprofit Organization Committed to the Inclusion of People with Disabilities
Rockville, MD — The Arc Montgomery County Board of Directors is pleased to announce the appointment of the organization's permanent CEO and COO after conducting an extensive and thorough search and interview process to permanently fill both roles. As a result of the exhaustive process and a unanimous vote, the Board is naming Chrissy Shawver as Chief Executive Officer (CEO) and Daria Cervantes as the Chief Operating Officer (COO), effective immediately.
"Our executive search committee reviewed more than 150 applicants for these important roles, including the interim candidates, and after completing the competitive interview process with the candidates, we determined Chrissy Shawver and Daria Cervantes, who served in these roles in an interim capacity, are the most qualified to champion The Arc into the future," said Karen O'Connor, President of The Arc Montgomery County Board of Directors.
Shawver is responsible for providing strategic leadership for The Arc Montgomery County by working with the Board of Directors and the Executive Management Team to establish long-range goals, strategies, plans, and policies. She will also promote and maintain positive relationships with local and state officials, other agency leaders and personnel providing services to citizens with intellectual and developmental disabilities. Shawver has been active with The Arc since 1990, having recently served as Director of Children & Youth Services for eight years. She is lauded with evolving the division into Maryland's only fully-inclusive child care program for children with and without disabilities and special medical needs.
Cervantes is responsible for the agency's operations, including the implementation of policies and programs to improve the general welfare of all people with intellectual and developmental disabilities. She has worked within The Arc for nearly 30 years in the Vocational & Day Services division, including as a Direct Support Professional. During her tenure, she facilitated the process of integrating people receiving support into inclusive community-based activities and also ensured county contracts held by The Arc paid minimum wage to people with disabilities.
"The competitive search and review process ensured we fully vetted each of the 150+ applicants," said O'Connor. "Our Board unanimously voted for Chrissy to become our CEO and Daria to become our COO." She added, "We couldn't be more pleased that they have accepted these critical leadership positions on behalf of the individuals we serve. They have the full support of every Board member."
Founded in 1958, The Arc Montgomery County supports over 3,000 children, youth, adults and families affected by intellectual and developmental disabilities by providing inclusive child care, work skills training, employment, community living services, resources, advocacy and respite. The agency is a local chapter of The Arc of the United States, the largest national community-based organization advocating for and serving people with intellectual and developmental disabilities and their families.