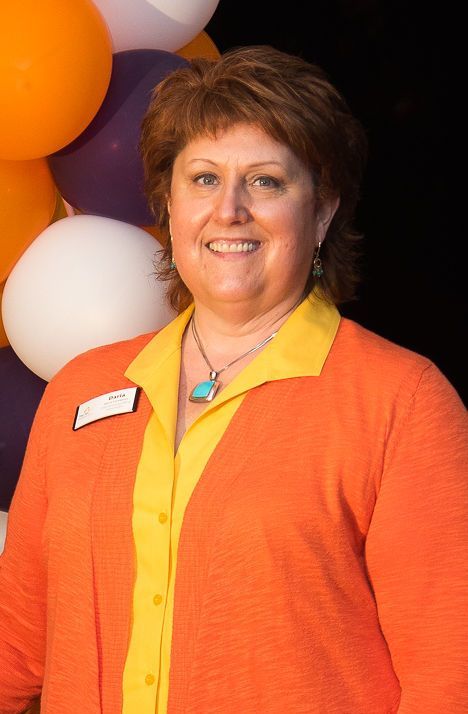 Daria Cervantes Will Lead Nonprofit Organization Committed to Inclusion
Rockville, MD — The Arc Montgomery County Board of Directors is pleased to announce the appointment Daria Cervantes as Chief Executive Officer, effective April 1.  Cervantes was selected after a nationwide search, from a field of over 130 candidates. 
"It was an honor to serve on the Search Committee and to have a role in this important decision for The Arc's future.  There was an incredible community response to the opportunity to become the next CEO for The Arc Montgomery County, and Ms. Cervantes unequivocally rose to the top of the candidate pool," said Ande Kolp, Executive Director  of The Arc Maryland.  "In the end, she embodies the skills and experience required, exudes innovative and entrepreneurial spirit, and demonstrates she has a solid pulse on what the community and the families of the organization need to thrive."
Cervantes graduated from The George Washington University and has worked for The Arc Montgomery County for over 30 years.  She started as a Direct Support Professional and ascended to Director of Vocational & Day Services, and then Chief Operating Officer.  During her tenure, she facilitated the process of integrating people receiving support services into inclusive community-based activities and ensured county contracts held by The Arc paid minimum wage to people with disabilities.  She will oversee a Leadership Team tasked with moving the organization forward in every possible sphere.
Cervantes has an unshakable belief that people with disabilities deserve the same opportunities and the same respect as people without disabilities, which drives her forward.  She stated, "I'm honored and humbled to have the opportunity to lead this wonderful organization.  I look forward to working closely with our talented employees, the people we support, and their families to build on The Arc's legacy of inclusion, innovation and integrity.  Together, we will create new opportunities for people with and without disabilities to enjoy fulfilling lives."
"We couldn't be more pleased that Daria accepted this critical leadership position on behalf of the individuals we serve," said Board President Stephanie Katz.  "She has the full support of every Board member."
---
Founded in 1958, The Arc Montgomery County supports nearly 1,100 children, youth, adults, seniors and their families, with and without intellectual and developmental disabilities, providing inclusive child care, work skills training, employment, community living support, resources, advocacy and respite coordination. The organization is a local chapter of The Arc of the United States, the largest national community-based organization advocating for and serving people with intellectual and developmental disabilities and their families.