Champions for Children 2018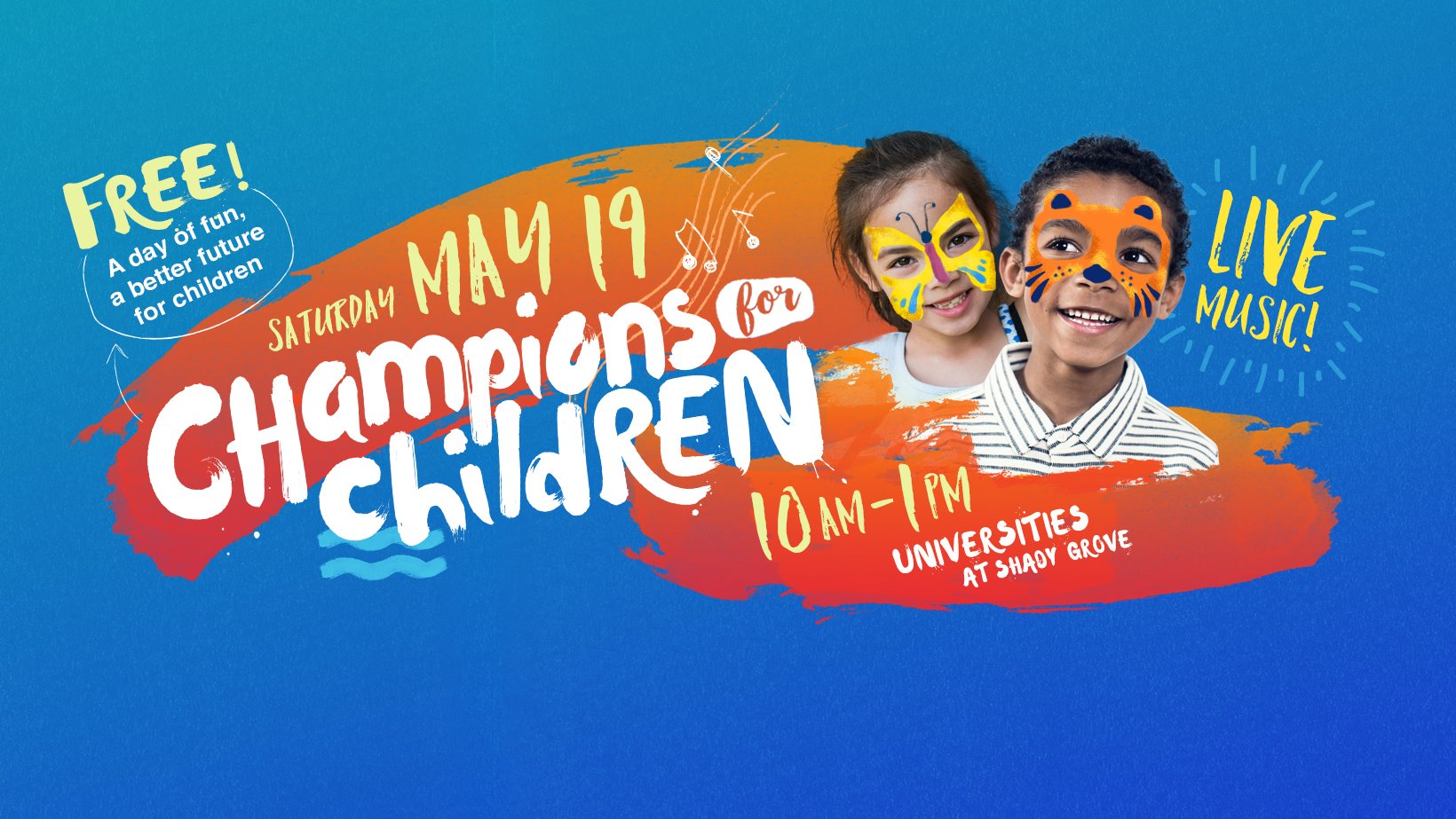 This Even will be held at The Universities at Shady Grove
A day of fun, a better future for children!
The Child Care Resource & Referral Center and Montgomery County Infants and Toddlers Program have combined their events, along with other programs in Early Childhood Services (Child Care in Public Space, Early Childhood Mental Health, and Child Link) to proudly host the first event of its kind in Montgomery County. A day focused on family and educator resources and services for children of all abilities, birth to five.